Before I begin, allow me to say that more pictures of the ATR72 launch could be seen at KCH International Spotting Thread (credit given to "secret agent man" and Nick), this is merely a coverage/ report of the event which took place this afternoon.
12 of September herald a new era of air travel for the people of Sabah and Sarawak. The brand new ATR72-500, 9M-MWA made her debut at the Hornbill Skyways' Hangar, Kuching International Airport.
I manage to get an invitation from MASwings to attend the launch of the ATR72. "It" came, one fine day, in my Inbox, the "E-Invitation". I was so excited that I couldn't sit still nor did I sleep well for the few days following the launch
12 of September finally came and by 2.45pm, Gilbert and I were already at Hornbill Skyway's Hangar.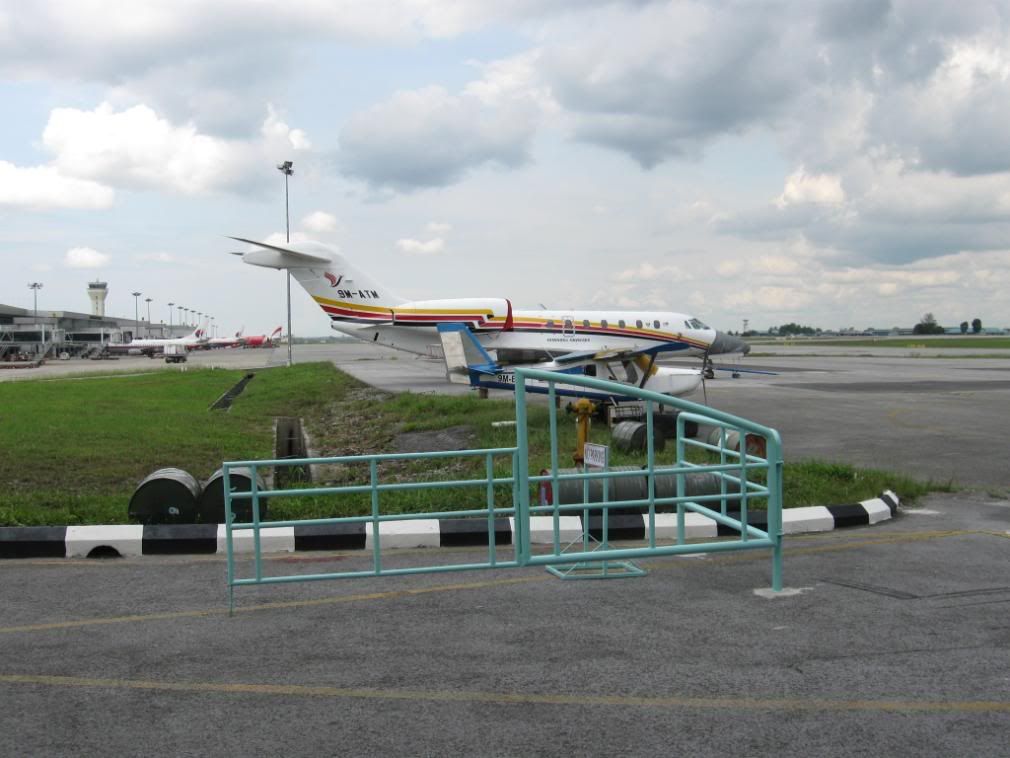 9M-ATM
The stage is set.
Shortly after 4pm. Our Chief Minister arrived and the event started. We had Dr. Amin Khan giving his welcoming speech and followed by a short video presentation of MASwings in the first 90 days of operation. It showcased the difficulties they had to endure to bring back reliable air passage to the rural folks in Sabah and Sarawak, from auditing the aircrafts to the launch of the website. In the video also we were shown never before seen pictures of the sad and sorry states of the aircrafts when it operated under FAX. It was a touching moment for all, and it certainly brought tears to my eyes. It was a perfect tribute to those who worked so hard to make flying RAS possible again.
This was followed by Dato' Sri Idris Jala's speech on his confidence in RAS and thanked everyone for the support they had shown to MAS over the years. What a humble yet magnificent character. Hats off to Dato' Sri Idris Jala.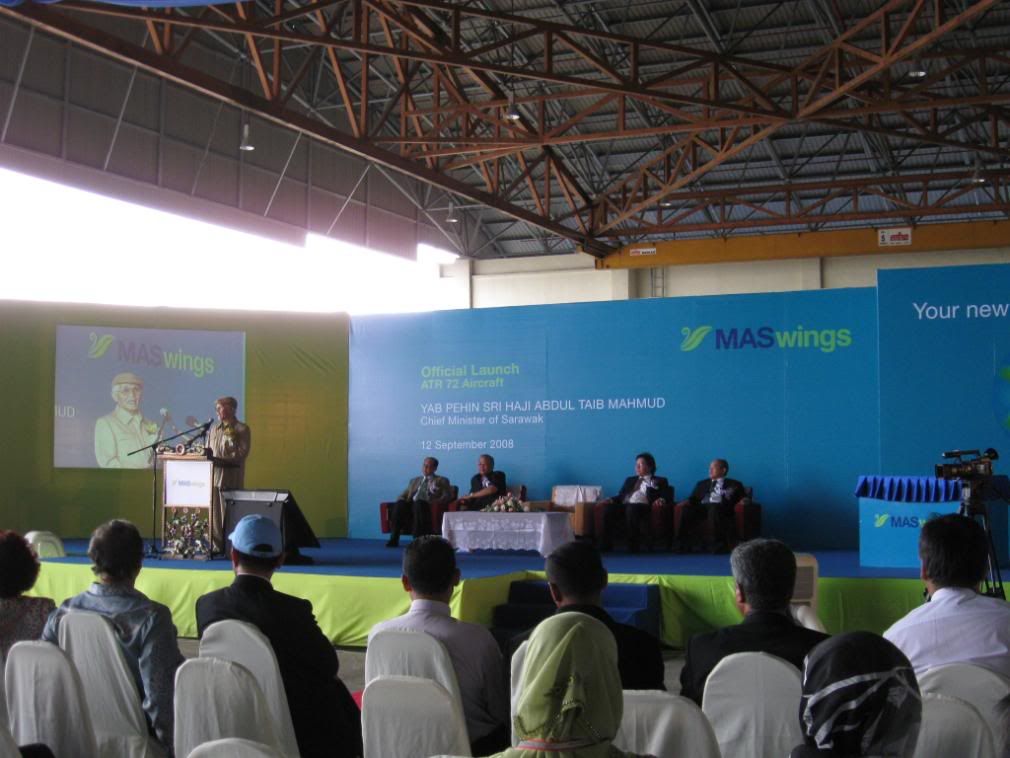 VIP giving the speeches.
Shortly after the CM of Sarawak gave his speech, it was followed by the lauching of the ATR72. A model plane symbolically appeared from the stage and the 9M-MWA came towards us gracefully from the Cargo Area towards the Hangar. She was definitely a sight to behold. So graceful without being imposing and gleaming from the afternoon sun. She seemed almost touched and proud to be able to serve the people of the two states.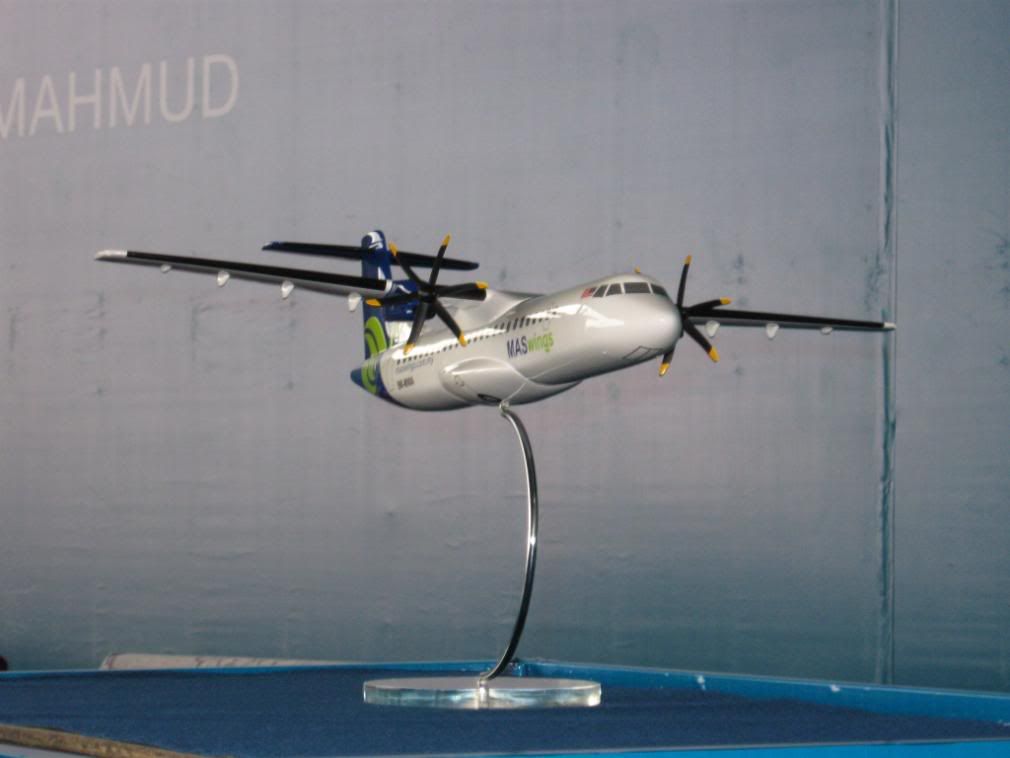 The Model used for the launching.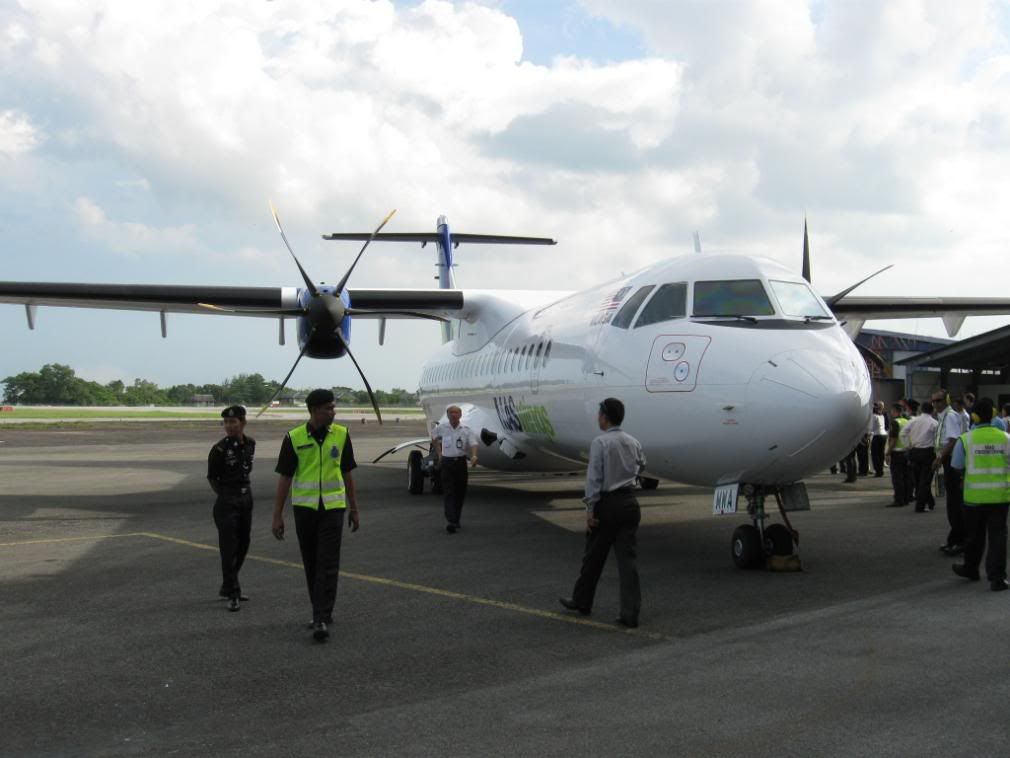 Looking so regal...
There was another "surprise" at the event...the launch of the new Uniform. The 2 male and 2 Female flight attendants came down the plane waving at us in their new attire, a pleasant surprise indeed. Later VIPs and press were then given a tour of the plane with the CM signing a plaque and pasted at the front bulkhead of the aircraft. After which we were allowed to tour it.
The new Uniform, very nice...
My take on the aircraft? It reminded me of a scale down version of the A320. It came with multiple IFE screens and the lightings gave it a bright and cheery ambience. It came with 6 Business Class seats and for flight for and hour or more, refreshments will be served in a biodegradable box. I am glad that MASwings put itself out here as a "Green" airline.
Seats are comfortable enough at 31' pitch. The width is greater than those of Fokker, with armrest high and not pushing against your thigh.
Leather seats made the cabin "posh" without being overboard and certainly a nice choice of colours! ATR seemed to fit everything in her nicely. Nice and compact! Doorway and stairs was narrow but manageable, mind your head for those above 6ft. The cargo area did seemed a little small, didn't peel the rear cargo sheet to see how big it was though. But overheadbins were bigger than those on Fokker.
The cargo area.
Under the wing.
The motive/logo on the tail...the famous leaf of "Midin/Paku".
The wash basin.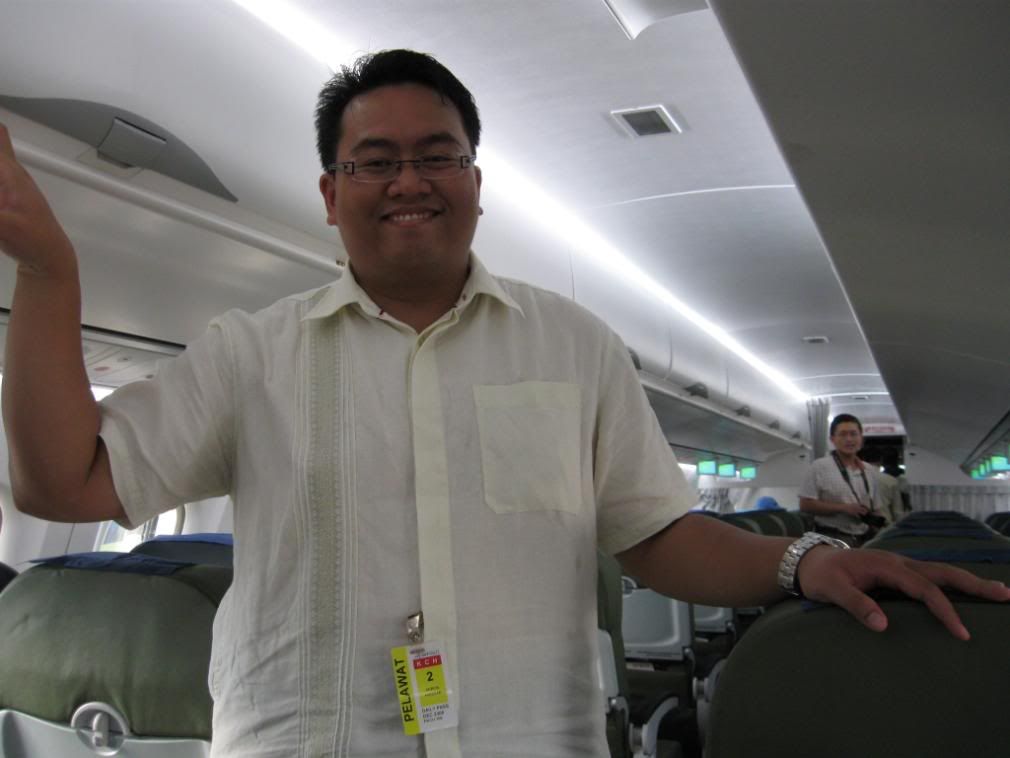 Gilbert was all smile. Looking very much like a Flight Attendant.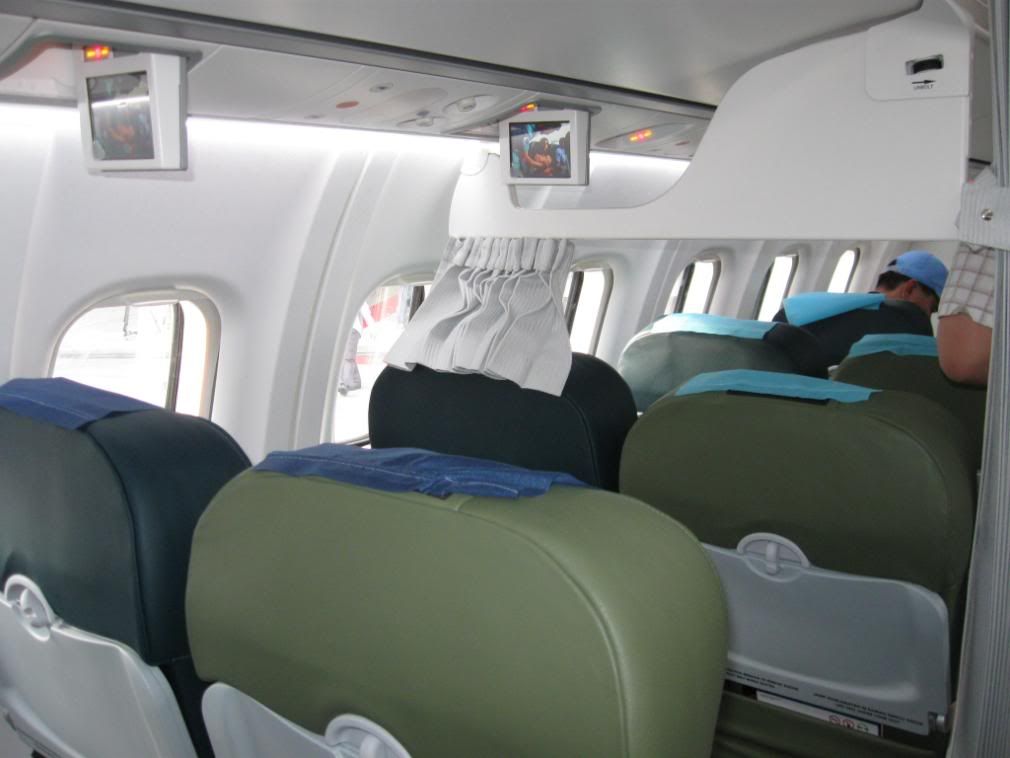 Moveable Cabin divider. "C" setas are the same pitch as "Y", just that you occupy 2 seats.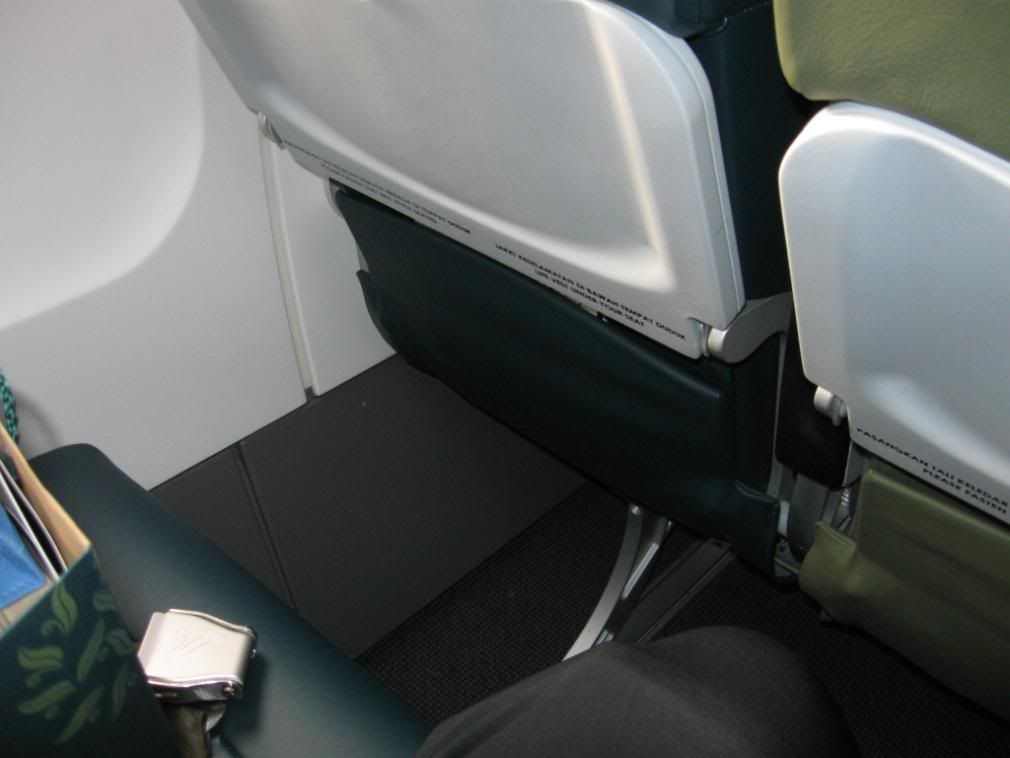 Seat pitch.
The hidden crew seat.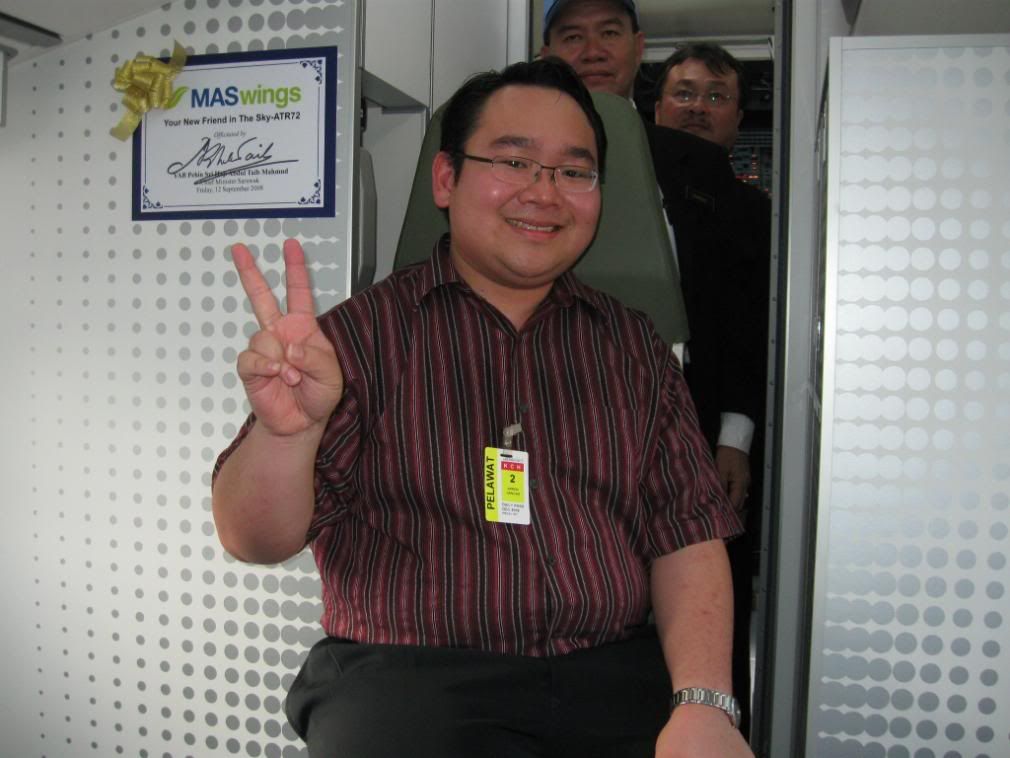 Not so hidden with me on it. Signed Plaque behind me.
Galley
Extra Galley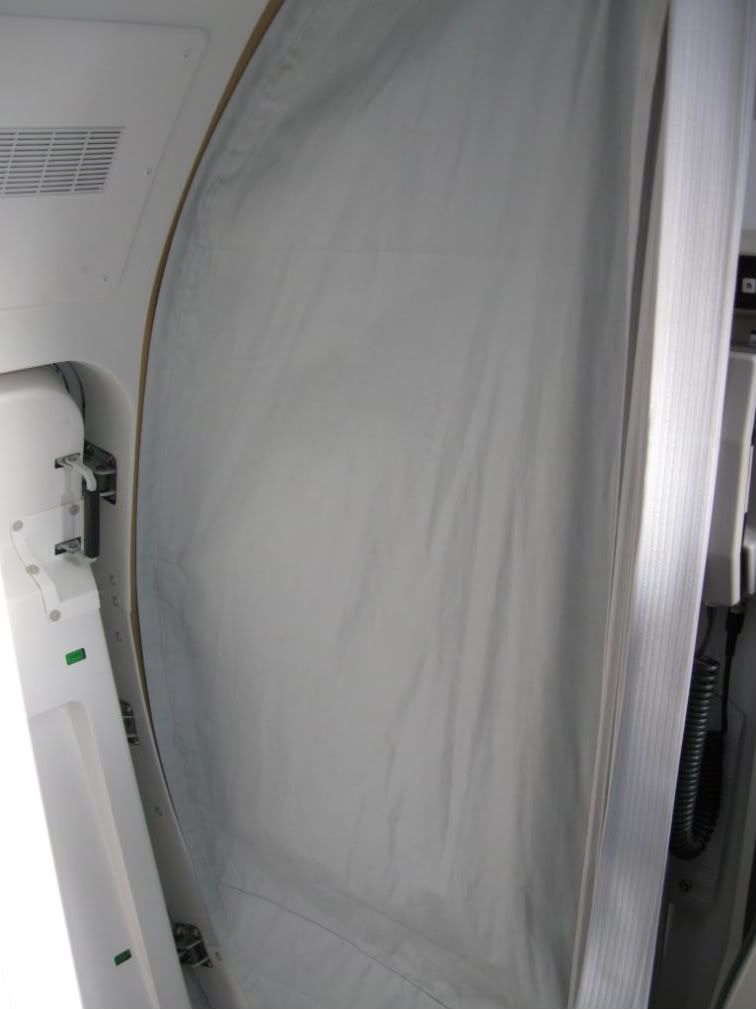 Rear luggage/cargo area.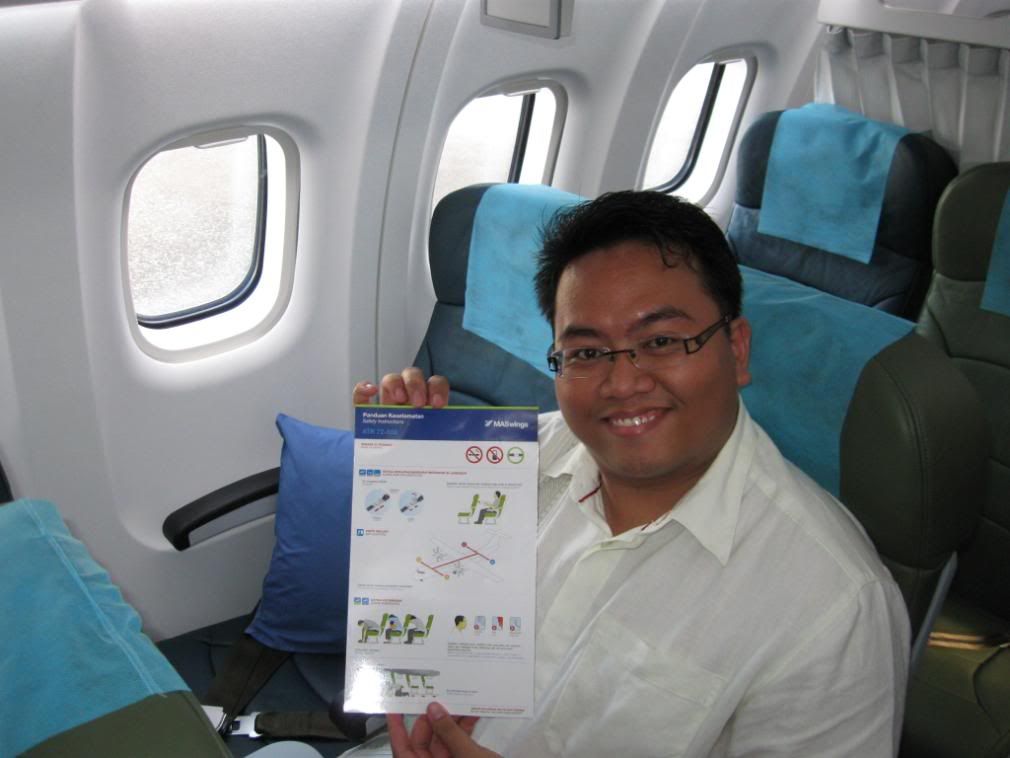 Coffee or Tea Mr Glibert?...and NO! You may not take it with you!
(Gil in Business Class)
Milo, Chic&Cheese Sandwich and Date Bars in Biodegradable Box. Nice touch!
Just as suddenly as the event started, people were leaving soon after CM left the venue. Dato' Sri Idris Jala was in the VIP room, having an Interview with CNBC. Gilbert and I decided to wait for him, and true enough, it was worth the wait as we manage to shake hands with him and he even posed for us. What a great man! "All the best to you sir!"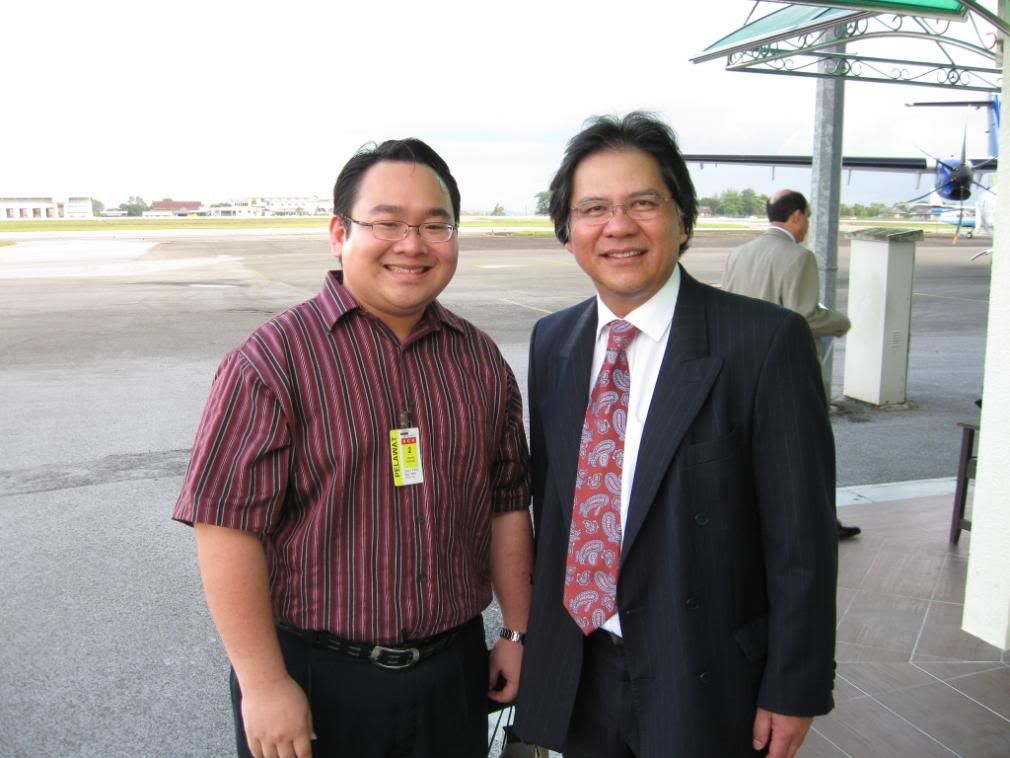 The MAN in flesh and blood.
I hope you enjoyed this coverage and I sure hope all you out there will have the opportunity to fly this aircraft soon. Comments and suggestions are welcome. (Like what size picture best upload for this forum.)
Pictures of what was in the goodie bag.
i. 1:100 ATR Model Plane
ii.ATR Cap
iii.ATR Brochure
iv.Lapel Pin
v.Coporate Pen
vi.Carboard Fan.
vii.Invitation Card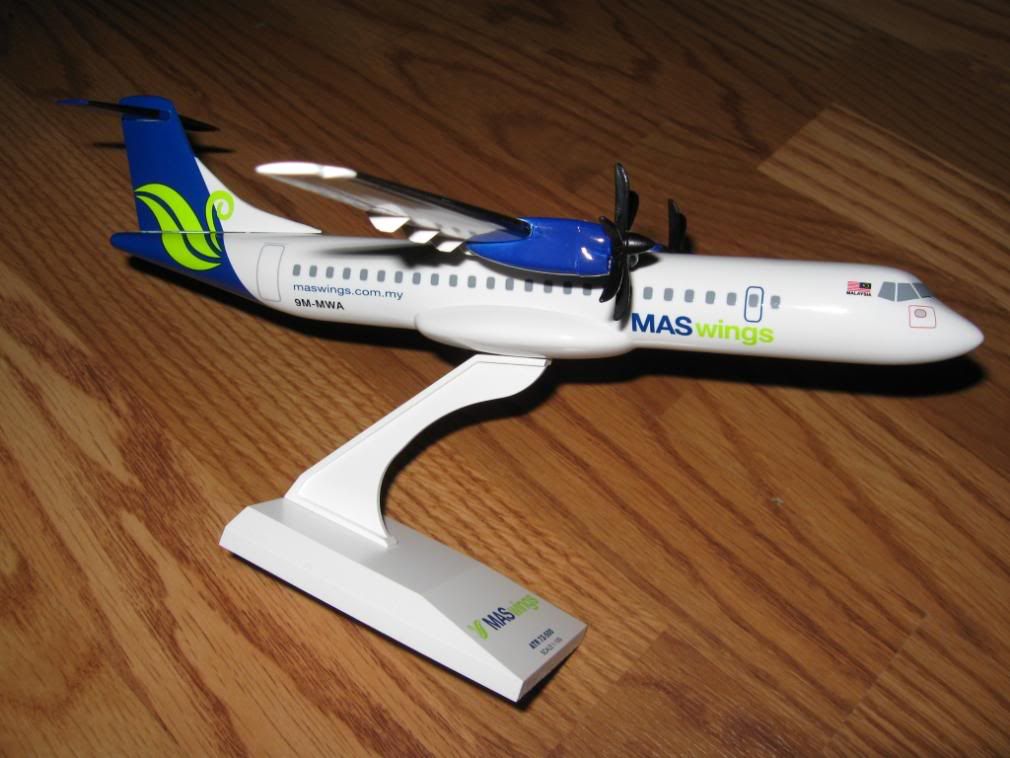 Close-up of the plane.
All I can say is "thank you" to those who made this event possible for me. To "secret agent man" and Nick, nice to meet you in person, it was great knowing you and I hope you two enjoyed it as much as we did. Keep up the good work at KCH INT Thread, all the best and god bless.
Until we meet again my love!
Hope you enjoy this coverage!
Edited by Kenneth Chong WT, 12 September 2008 - 08:20 PM.