For the benefit to ALL my friends and members here at Malaysianwings,
i present to you, DRIVE and SHOOT @ SUBANG.
we start with get yourself a CAR.......!!!!!!!
Take yourself to Terminal 3 Subang, how you get there, i dont care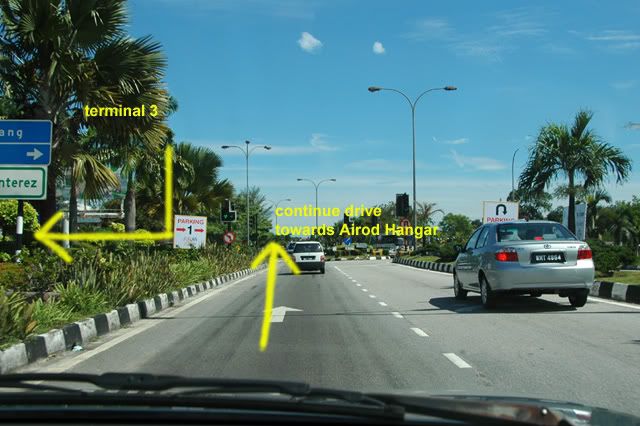 please continue drive ahead after the traffic lights, you will see Airod hangars on left.
Then road bends left you see this...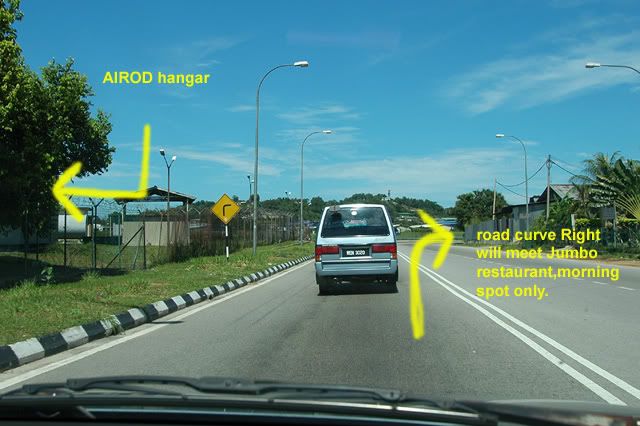 SLOW DOWN after the road curves, LOOK RIGHT and see JUMBO on roof, free space for Parking on left...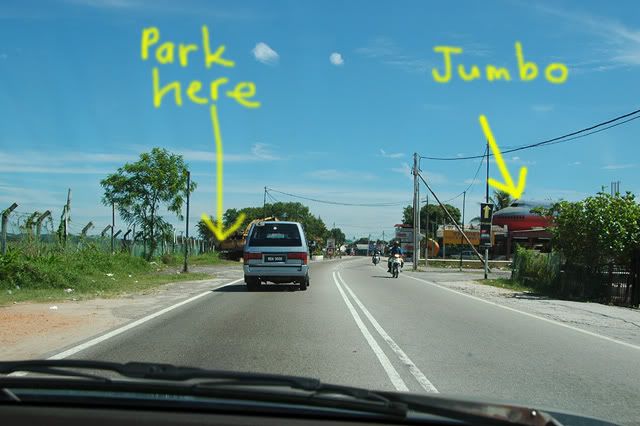 I stand on this flower pot, to get those fighters formation take off...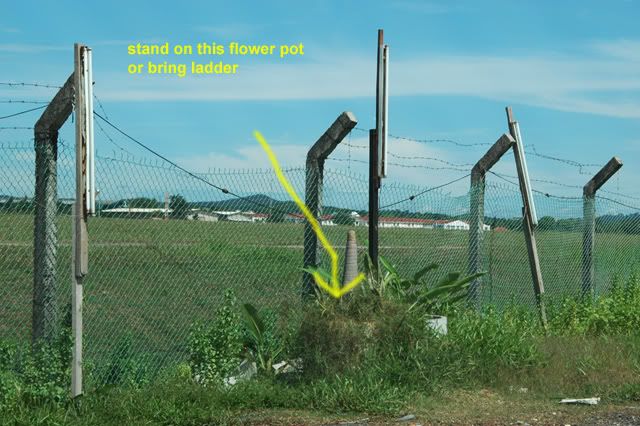 If continue straight, busy raod actually... you will reach this...
If drive straight towards the big tree, go down the road and make left, go find a Yellow house with blue roof, you will reach the airport fence...one small narrow road to the right, the fence are lower..bring ladder for approach shots morning only.
continue right you willl reach traffic light...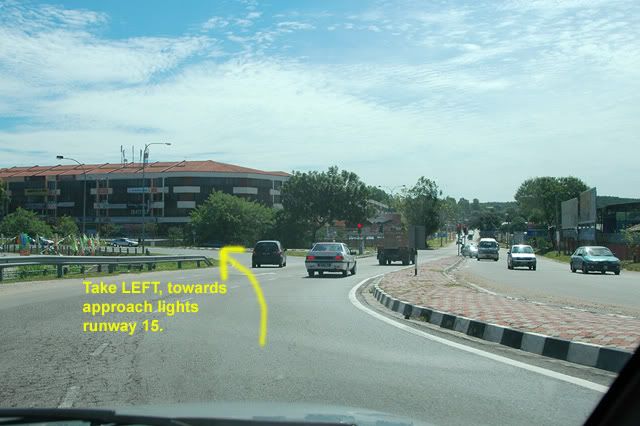 make LEFT and you will see runway approach lights...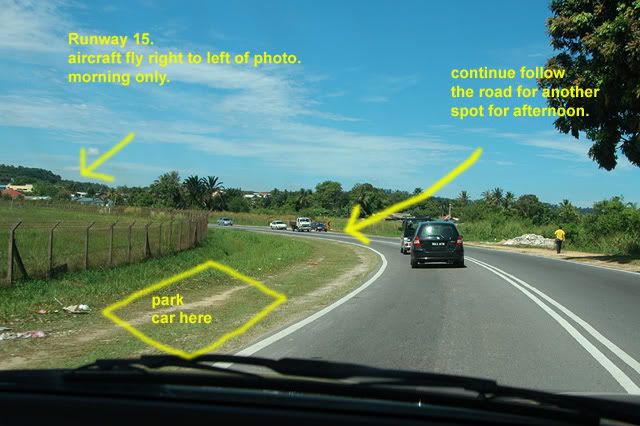 MORNING ONLY!!
continue ahead...you will see a MOBIL petrol station, make sure before that after the row of trees ends on your left, make LEFT.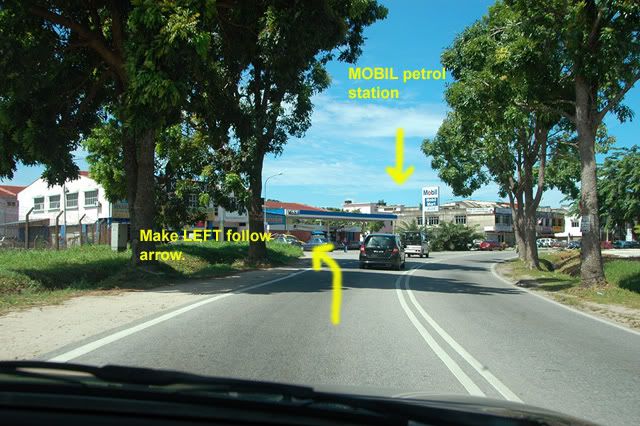 and this brings you to this spot....plenty of space to park and spot....runway just ahead of you and dont need ladder...
...yeah...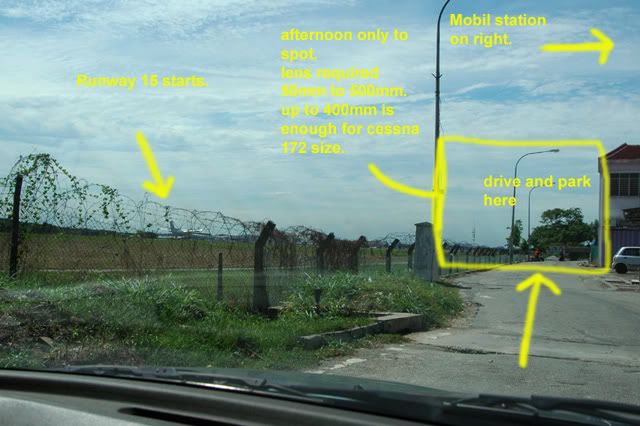 If you drive ahead again...go find this tree...200meters.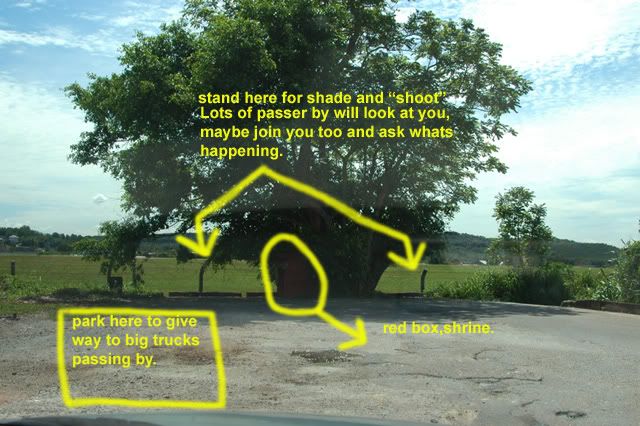 ALRIGHT GUYS.....that is all. I hope this will help.
Photos taken by me...DRIVE and SHOOT....
single handed