On 2 February 1969, the prototype B747 took to the air for the first time - capping a long design process that took it through 75,000 drawings, 4.5 million parts, 136 miles of electrical wiring, 5 landing gear legs, 4 hydraulic systems and 10 million labour hours.
It went on to drive a new wave of travel and tourism across the world and particularly here in the Asia Pacific region. From one version to another, the iconic buldge which contains the upper deck remains so iconic and recognisable. Whether it is referred to as the B747, the Jumbo Jet, Sutter's Balloon (as the B747SP was nicknamed) or the Queen of the Sky . . . we all know exactly which plane is being talked about. So 40 years on . . . thank you Boeing, thank you Joe Sutter for a truly magnificent airplane.
So the following is a quick selection of B747 images I have . . . there are tonnes more, but I am sure many others have them too.
This First Flight Cover was carried onboard the B747 prototype when it took off on its maiden flight 40 years ago. By a stroke of luck, I acquired this on eBay just days ahead of my trip to Seattle for the premiere of the Boeing 787 Dreamliner. And it was there that I managed to obtain Mr Joe Sutter's autograph on the cover - thanks to his absolutely wonderful secretary Linda.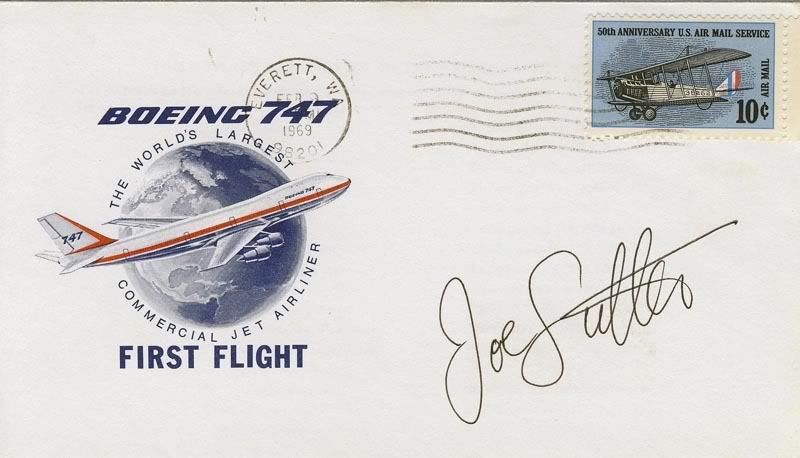 One of the most sought-after B747 for many of us in this part of the world - up to 2008 - was this B747-4H6 in Malaysia Airlines' hibiscus livery.
A couple of home-grown birds for me are the B747-400 MEGATOP, the B747-400F MEGA ARK and Jett8 Airlines Cargo's B747-200F.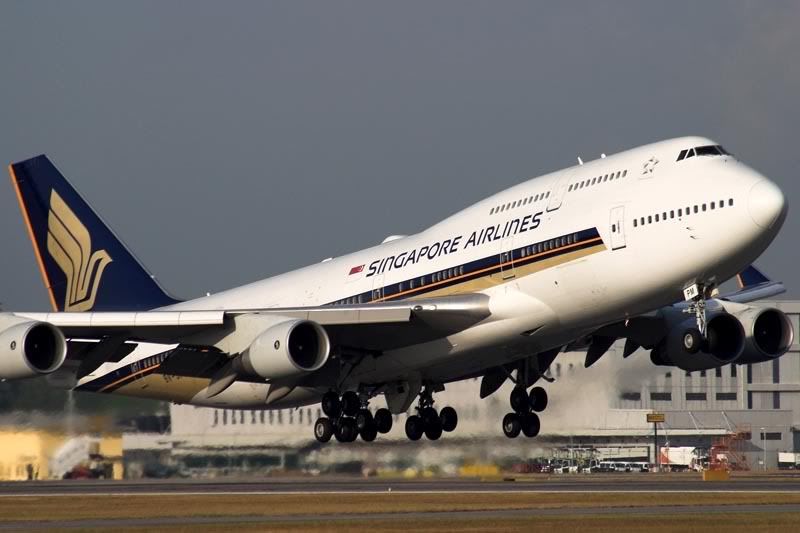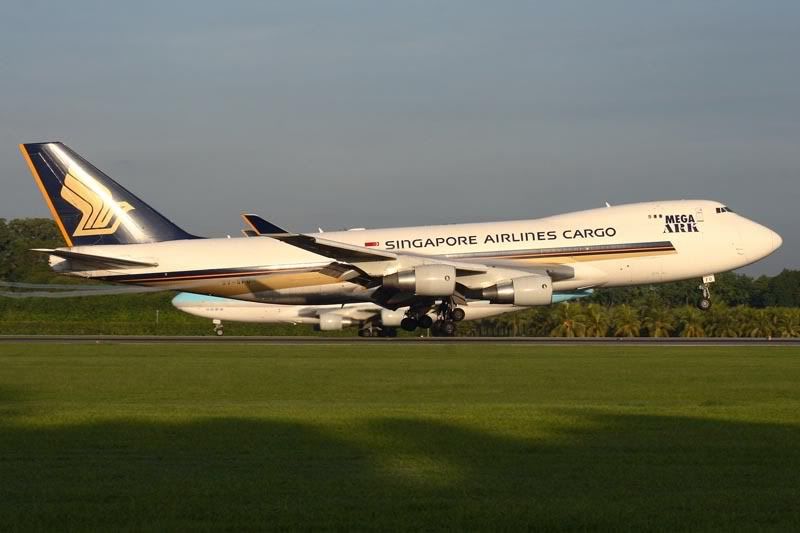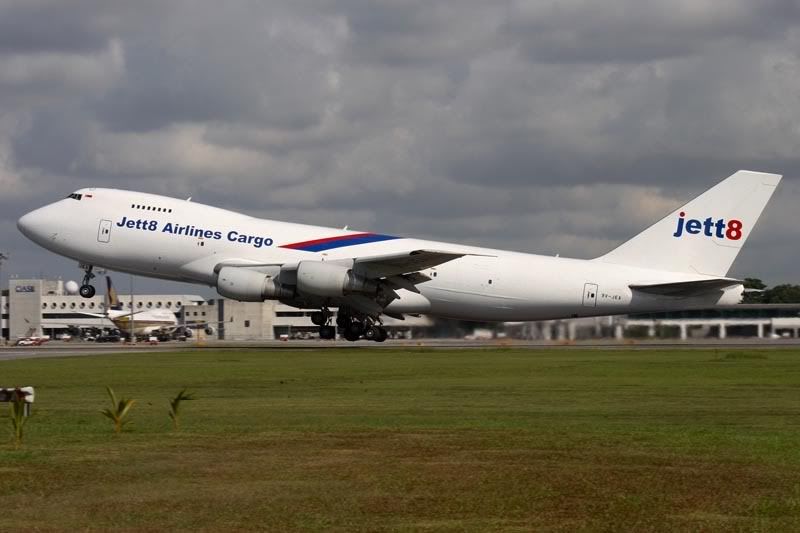 Fifteen years ago, Boeing and Singapore Airlines came together to celebrate a most auspicious event - the roll-out of the 1000th Boeing 747. It was a B747-400 that was registered 9V-SMU which for many years carried the "1000th Boeing 747" markings in red. For the purpose of this rollout, Boeing produced a beautiful artwork that simultaneously celebrated the 25th Anniversary of the B747 . . . and this was used to decorate the event's venue. Thanks to a passionate collector, one of these was saved and here's what it looks like.
During my stint in Thailand, I have always enjoyed every opportunity to photograph airplanes - especially the B747 and Thailand does have tonnes of them. Here's one from Thai Airways International landing at Phuket Airport.
One of my favourite Thai-registered B747 must surely be this handsomely-painted B747-300 of Orient Thai / One-Two-GO.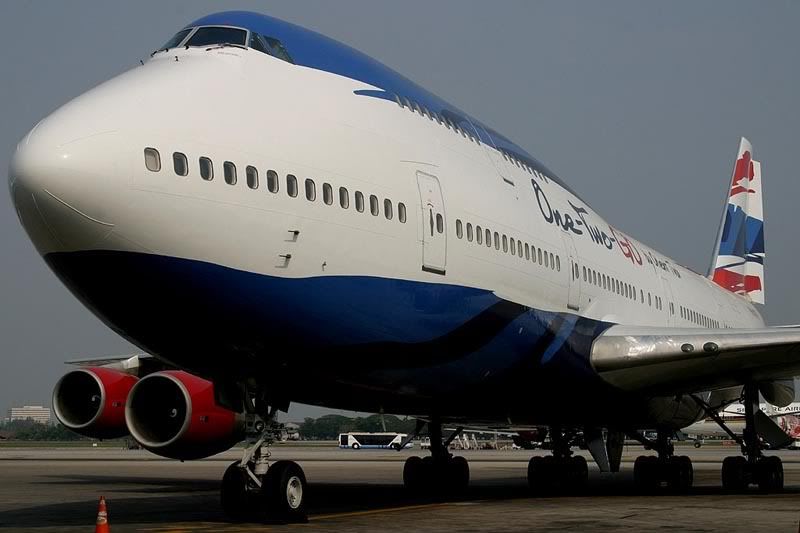 Another company that I had the privilege to get to know in the course of my work was Phuket Air. Their less-than-rosy story notwithstanding, the family that owns Phuket Air is full of wonderful people. And here's one of their Jumbo Jet . . . HS-VAA. I had the opportunity to fly BKK-DXB and LGW-BKK on HS-VAC.
One of the largest customer for the B747 is Japan Airlines and one of their B747 in their former livery featuring the famous Tsuru on the tail is seen here taking off from Changi Airport.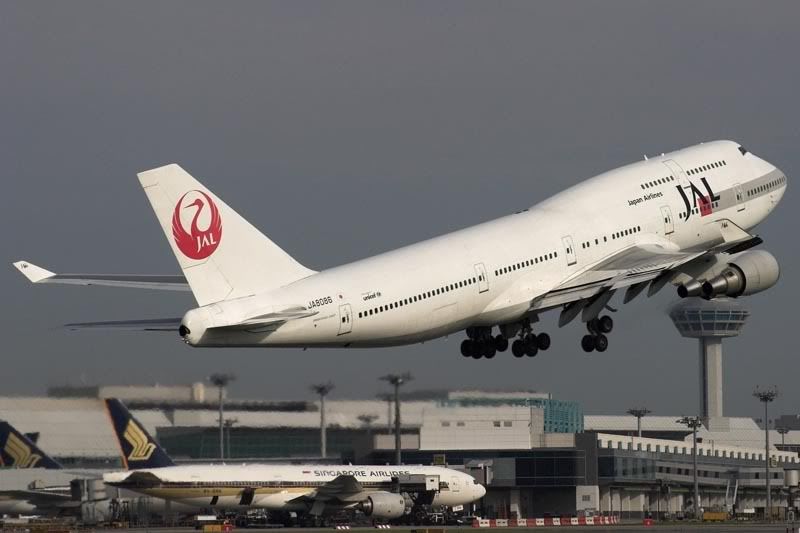 And here's a B747-400ERF in a livery that I consider to be truly marvellous. This one's for you - Mischa and Cyn!!!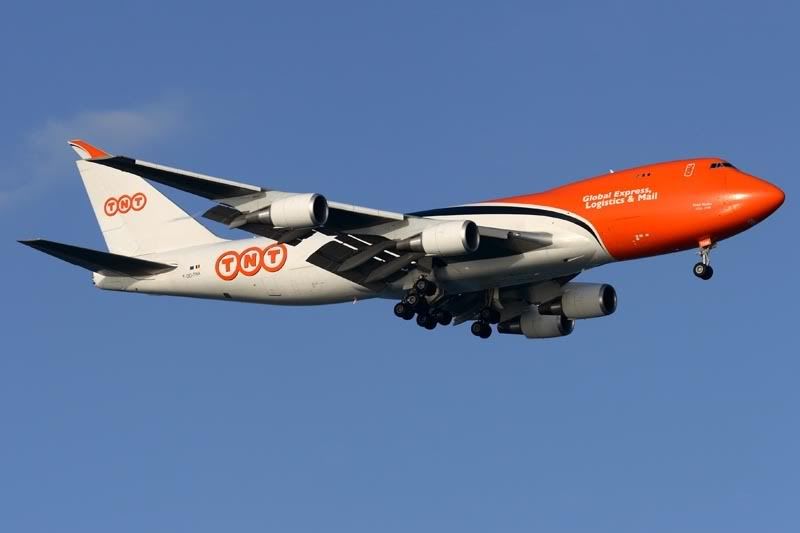 Please feel free to post your favourite shots of the B747 (any version) to help celebrate this anniversary.
KC Sim